G-Font Plugin Adds 600 + Amazing Fonts And 27 Font Effects To Any Theme In Seconds, With Just A Few Clicks, With No Coding, Design Or Typography Experience Whatsoever And Without Slowing Your Site Down.
"Awesome plugin.. catch your readers attention in seconds – has to be a winner! "
Mark Bishop
www.nichesynergy.com
The Way You Present Your Content Can Make All the Difference in the World. And This Is Why…
You've probably heard that people's attention span is at an all-time low right now – this is because we have so much information to process (like never before) that if anything looks like something we've already seen or heard we just discard it and move on.
And if your site and the content in it look like every other site out there then there's a big chance that your websites visitors will just quickly skim it and hit the back button without even giving you a chance.
But if your site is unique and beautiful (something your visitors don't see every day) then you're more likely to get their attention and trust so they can stop and listen to what you have to say.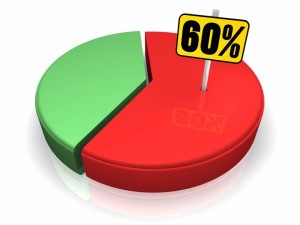 A recent Compete.com research study showed that nearly 60% of users cite the design of a website as the most important factor in developing trust with the site owner.
But not only that, if your website is unique and your content is useful you have a greater chance to get your site shared and increase your exposure.
That is why Google came out with their Web Fonts library, to give website owners a choice of high-quality fonts that will make the web less monotonous without slowing sites down.
The only drawback is that integrating Google Fonts to WordPress sites require some coding knowledge because you have to add some lines of code to the CSS of your site to call on the fonts. But most of us have a very basic knowledge of the code behind our sites so we shouldn't be poking back there.
And that's why Igor and I decided to create G-Font Plugin so you can leverage this amazing resource in a simple way and without having to mess around with code.
So how would you like your website to go…

Thanks To G-Font Plugin You Can Transform Your Website In Just Few Minutes And Without Having To Mess Around With Your Theme's CSS
G-Font Plugin adds 600 + amazing fonts and font effects to any theme in seconds with just a few clicks and without any coding, design or typography experience whatsoever.
Thanks to G-Font plugin:
Your content will get read more, shared more and you'll make more money.

Your visitors will stay longer on your site and browse around increasing their time on site and lowering your bounce rate (good for business & SEO).

You'll have peace of mind because the fonts on your site will look the same for every user no matter the browsers they use or the fonts they have installed on their PC or mobile device.

You'll be able to add jaw dropping text effects to your content that will grab your visitors attention with point and click ease.

You'll have more descriptive text instead of images which is good for On Page SEO and also the less images you have the faster your site will load (also good for SEO).
But above all, G-Font Plugin gives you the FREEDOM to choose the font YOU WANT to use in your website and not just settle with the font that is coded in your theme.
"I have been using G Font plugin and the value is incredible.
It's so easy to use it's ridiculous and having such a variety of fonts really opens up the options to make my posts unique and visually appealing.
If you aren't standing out you're blending in and this plugin really helps me stand out.
Support is also awesome.
Thanks so much for providing such a valuable tool."
Mike McDonald
Independent Beachbody Coach
www.mikemcdonaldfitness.com
"TERRIFIC!  Awesome plug-in!
Much needed and I especially like the meter that shows the impact the font selection has on the download speed of the page.  And a very reasonable price too.
Great job guys!"
Doug Robinson
Rancho Cordova, CA
www.Doug-Robinson.com
"As a budding Internet marketer, established web designer and general technology geek anything that makes my work life easier is a bonus.
Before g-font plugin I had to spend time tweaking style sheets and themes every time I or a client wanted a different look to their sites fonts.
Now with g-font plugin I can change the look of a site in a few clicks!
What is really great and something both my clients and I love is that it totally transforms the WordPress editor, truly making it a WYSIWYG  editor.
I've save myself so much time and given my clients super value by making it easier to change the look of their content with really cool fonts and effects.
If you want to spice up a website with the minimum of hassle you can go wrong with the G-Font plugin!"
Anthony Wong
Easy Web Me LTD
www.easywebme.com
"G-Font is fantastic!
It always frustrated me that to get anything eye-popping we had to create a graphic. Images are not not 'robot' friendly on the net.
Now I can create fabulous advertisements and notices for my websites and all the text can be 'read' by the search engines.
This is so neat and really easy to do! I love it!"
Samantha Hanrahan
www.RetailDisplaySigns.com.au
G-font Plugin is very easy to use because you have the Font tools right on WordPress editor. Just highlight the text and choose the desired font and effect from the drop down menu and you're done.
You can also change the font, color and effect of any element of the site using the Other Areas Tab.
Or the G-Font Picker. This option lets you point to any element of the site to apply any font or effect to it.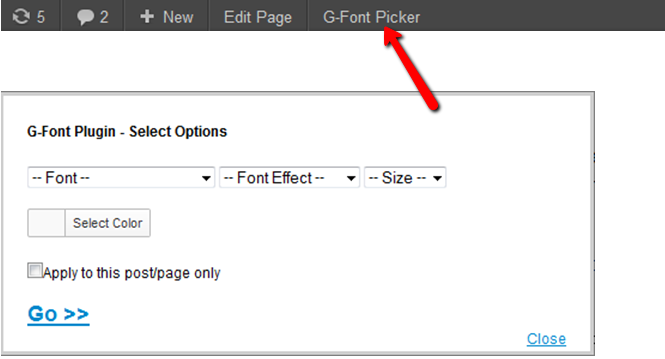 With G-Font Plugin you'll have access to a library of 600 + fonts and 27 effects and you'll get every new font and effect that Google adds in the future.
You have your normal looking fonts like:
Plus great fonts like:
There are 600 fonts to choose from so there is one for EVERY taste.
And there are effects like:
And 21 other eye catching effects
And even though G-Font Plugin is adding graphical text to your website it won't slow it down because the fonts are served by Google's servers around the globe and will be cached in the users browser.
Compared to using images to display a lot of text on a page, web fonts are likely to enhance the performance (and accessibility) of your page. But just so you are sure we have included a page load meter.
Other Google font plugins out there don't have the effects feature or the page load meter and require you to mess around with you CSS and that is dangerous.
With G-Font plugin you don't have to do anything to your CSS, just activate the plugin and you're done.
"I purchased G-Font plugin because I wanted my articles to stand out. I have seen other blogs on WordPress with some Fonts that looked interesting, but never the excitement I was looking for.
I only wished to have fonts that a lot of landing pages had, but none ever seemed to come with WordPress Themes. Then, came along G-Font plugin, and WOW!!!
So, I did an experiment on two of my blogs using G-Font to see how well visitors stayed on my site with those two articles.
I re-did the fonts and effects on those two articles, plus re-vamp the site itself using this plug-in, and posted them on Facebook, AGAIN, and the views, likes and shares increased dramatically this time around compared to posting the same articles in the past.
I will use this plugin from now on all of my future blog posts!"
Jon Fryett
ISSA MASTER TRAINER
www.master-your-fitness.com
"I bought G-Font plugin because most themes use a standard fonts. I wanted to brand and differentiate my work with the many beautiful fonts that are available and the G-Font plugin enables me to do just that.
G-Font plugin is simple and easy to use. It's now very easy to turn any theme into something more beautiful and bespoke with one or more of the 600 plus fonts available.
I wouldn't be without the G-Font plugin in my web design toolbox."
Mark Salmon
Stratford-upon-Avon, UK
http://mark-salmon.com
"I purchased the G-Font plugin so that I could add some pizzazz to my website and any sites I create for clients.
I just started using it for a client site that I am developing and I love it! It makes adding fun and interesting text styles to a WordPress site just as easy as working in a Word document.
G-Font is going on my list of must add plugins for all my future sites!"
Rebekah Richards
Roseville, CA
www.JuceboxLocalMarketingPartners.com
"Usage Simplicity + Eye Catching = More traffic = Higher conversions = Real Value.
Thanks a lot for the G-font plugin. It is truly simple useful time saving & eye catching idea.
This opens new gates for my customers & makes my life easier when designing Websites for my clients."
Ahrale
www.atar4u.com
And Because We Want You To Take Advantage Of Google Fonts As Much As Possible We Are Adding As A Special Bonus The eBook "The Ultimate User's Guide To Google Web Fonts"
In this guide you'll discover:
What is the Google Web Font Project and why does it matter to you

How to get the most out of this amazing resource

All the benefits of using Web Font in your site

Why is Google giving YOU all these fonts and effects for FREE


Plus much more…
The Ultimate User's Guide To Google Web Fonts will provide you with all the information you need to leverage this resource the right way and that's why we decided to add it as a bonus of G-Font Plugin.
This Easy To Use Plugin Will Make a HUGE IMPACT in How Your Visitors Perceive Your Site
G-Font plugin will definitely help you stand out and capture the attention of your visitors. It gives you so much versatility you'll want to install it on all your sites.
The good news is that for a limited time only you can get G-Font plugin for only $17.00

Multi-site + Developer License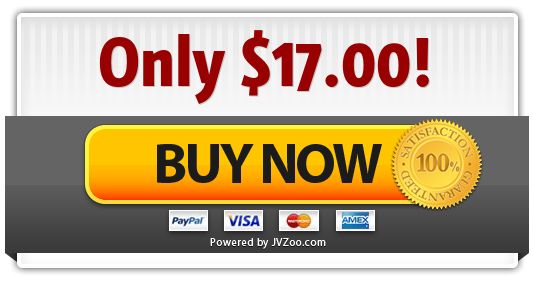 And because Igor and I know that you'll absolutely LOVE this plugin and what it does we're prepared to back up your purchase with a 60 days NO QUESTIONS ASKED 100% money back guarantee.
If you know me, you know that my products are high quality, that I always stand behind them and that I personally reply to support request fast.
Every person I've shown this plugin to agrees that every WordPress website owner should have it installed because it really takes your site to another level.
So what are you waiting for, grab this plugin now while the price is low and make your website stand out from the rest in just a few minutes by leveraging the larges font library on the web.
Multi-site + Developer License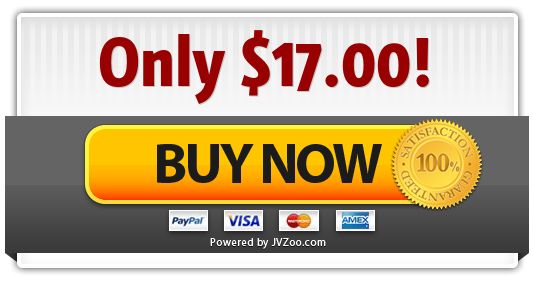 When you click on the "Add To Cart" button you'll be taken to PayPal's secure order form, were you can complete your transaction.
PayPal is the faster, safer way to make online payment; it's used by millions of people around the world since 1998. PayPal makes your payment 100% safe and secure.
Once you're done you'll be redirected to our secure download page where you'll have immediate access to everything.
"I have been using  the Gfont Plugin and am extremely pleased with the results and the ease of use of this great little plugin.
I've been messing around for years with all sorts of methods for trying to make the text on my websites look different and stand out in terms of presentation and the first time I used GFont I was so impressed I added the plugin to all my sites.
Great product, highly recommended, simple to use, fantastic results….what more can I say"
Geoff Lord
www.appattract.com
"I think I have purchase every offering Alex has come up with and like the others this is another great piece of software.
It installed and configured easy and there are a mind numbing number of fonts available along with effects."
Tom Lakutis
Buckley, WA.
www.margaritamakerextreme.com
So Here's What You Are Getting

1. G-Font Plugin.

2. Plugin upgrades for life.
3. The Ultimate User's Guide to Google Web Fonts eBook.
All everything for only $17.00
Multi-site + Developer License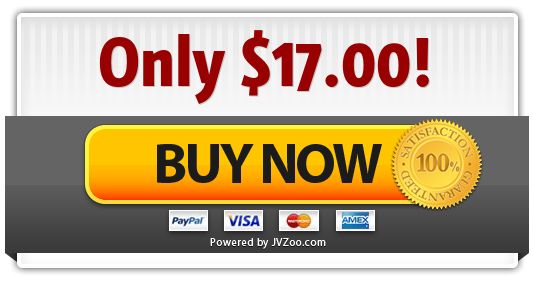 And if that wasn't an amazing deal already, everything is backed up by a 60 days NO QUESTIONS ASKED 100% money back guarantee.
So just hit the buy button and upload this plugin to your site and within a couple of minutes you'll transform it into an attention grabbing / exposure getting machine.
 All the best,

Igor Burban                                        Alex Safie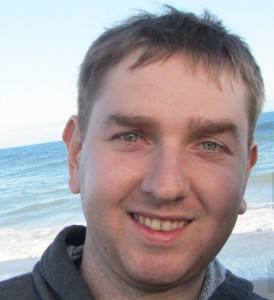 P.S. This easy to use plugin will definitely make a huge impact in how your visitors perceive you and your site's content, getting you the attention you deserve.
P.P.S. G-Font Plugin is the simplest way to harness all the potential of web fonts and I will always be available to completely and fully support you and answer any questions you may have, you can contact us anytime.
Frequently Asked Questions
Q: What WordPress version is required?
A: G-Font Plugin requires WordPress 3.3 or higher (if you keep your WordPress updated you're fine)
Q: Will there be updates in the future?
A: Yes, we're constantly adding new features and you get free updates for life!
Q: Will This Hurt My SEO?
A: Not at all. G-Font Plugin uses very little code in the actual page source. It will probably help your SEO as your visitors will tend to stay on your site longer.
Q: What themes does it support?
A: If a theme was built correctly the plugin will work like a charm. With that being said G-Font Plugin supports 99% of WordPress themes/plugins. If you run into an issue on a specific theme, just send us support request and we'll resolve the issue for you asap.
Q: Does the plugin comply with Google Fonts TOS?
A: Yes, G-Font Plugin complies with Google Fonts TOS 100%.
Multi-site + Developer License